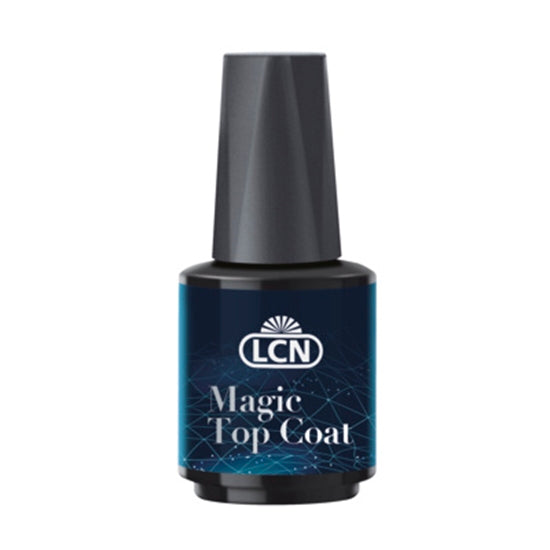 LCN
LCN Magic Top Coat - UV Sealing Gel 10ml 91604
Magic Top Coat - Self Healing Top Coat
What kind of product is it?
An acid-free UV high-gloss sealer without a dispersion layer with a flowing consistency and an integrated brush for easy application. The perfect seal in combination with a complete nail structure. Compatible with all LCN UV gels.
WHAT DOES THE PRODUCT OFFER?
An extraordinary, long-lasting shine with high color protection even after long periods of wear and everyday stress. In the case of small scratches, the product's double-layered structure balances itself out as if by magic. The product thus forms a perfectly closed sealing layer again and retains its extraordinary shine.
WHO IS THE TARGET GROUP?
Suitable for any modeling, but especially for customers who use their hands a lot.
 Application:
Prepare the modeling as usual. To seal, apply the Magic Top Coat, coat the nail edge and cure (60 seconds in the LED light device). No dispersion layer is created after curing. Please note: for best performance, leave surface untouched for 60 seconds after curing. 
10ml - 91604
---
More from this collection