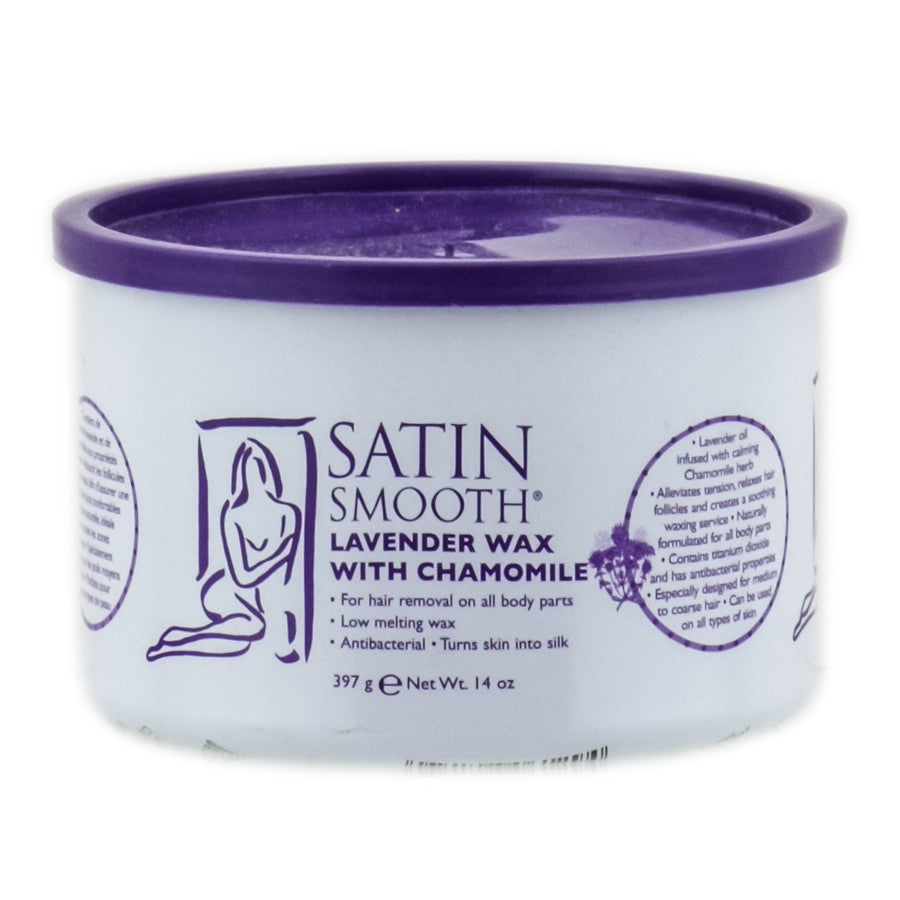 Satin Smooth
Satin Smooth Lavender Chamomile Cream Wax SSW14LWG
Sale price
$19.99 CAD
Regular price
$22.49 CAD
•Relaxes the hair follicles for a clean, comfortable root extraction
•Excellent on coarse, medium or fine hair
•The Satin Smooth antibacterial waxes are a family of highly enriched, individualized formulas that deliver maximum hair removal without discomfort. Developed by renowned skin care specialists, Satin Smooth waxes offer your clients the ultimate experience in personal care and the touchable, soft skin they desire.
•Satin Smooth waxes are MADE IN ITALY where the unique vegetation that the bees eat results in the FINEST BEESWAX in the world. Each Satin Smooth wax formulation is 100% pure and contains Italian beeswax, natural pine resin, propolis, built-in buffers and rich emollients.
•Titanium Dioxide reduces redness and irritation and promotes smooth application and gentle removal.
---
More from this collection