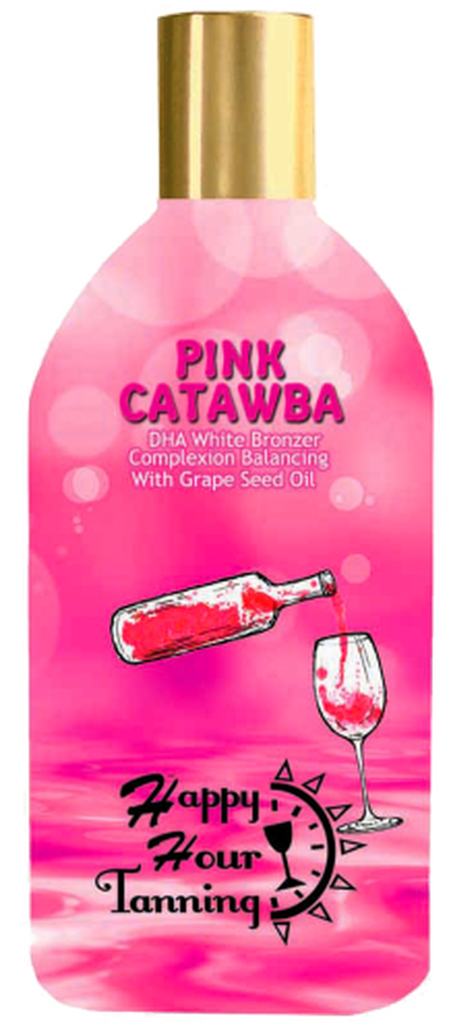 Happy Hour Tanning - Ultimate Tanning
Pink Catawba Tanning Lotion 8.5 oz
They say wine is fine, but we say Bronze is better! Get dark color with this stain-free formula that continues to get richer over time. Grape Seed Oil is a lightweight, Non-Greasy Oil to help improve youthful appearance and one's complexion with anti-inflammatory anti-oxidants. Drink up the Moisture with this vintage vino and be intoxicated with darkness.
• White Bronzing: DHA Bronzer combine with Tanning Accelerators for a streak free, golden glow that continues to darken after UV exposure
• Grape Seed Oil helps alleviate signs of blemishes for a healthy, youthful appearance
• Skin Accelerators for a natural dark bronze finish
Fragrance: Grape Cabernot
Size: 8.5 fl. oz.
---
More from this collection