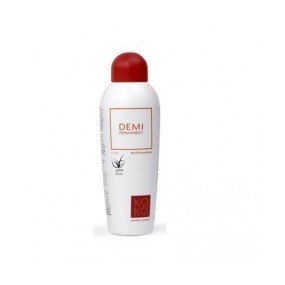 Oligo
Koko Acticolour Developer 32oz
Sale price
$4.49 CAD
Regular price
$16.50 CAD
KOKO offers a permanent and demi-permanent service in one single line thereby reducing inventory while increasing artistic freedom for the colorist.  
The alkaine part of the system allowing pigment penitration into the hair shaft. 
A creamy and rich even texture for an even and easy mixing and application. 32oz bottles for convenient storage.
Available in:
Demi - To be used when toning prelightened hair, depositing non permenantly and blending grey.
Fortifying Toner - To be used when toning pre-lightened hair. To be used with Toner shades only.
---
More from this collection