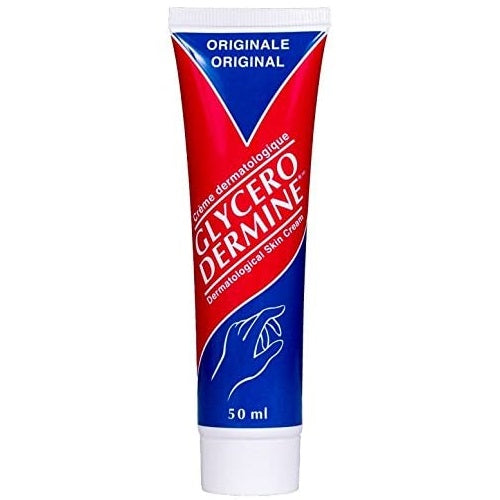 Glycerodermine
Glycerodermine Dermatological Skin Cream 50ml
Sale price
$8.49 CAD
Regular price
$13.99 CAD
Pure, Glycerodermine Skin Cream is most effective on very dry, rough hands or chapped skin. For daily use on hands, feet, legs and body. Contains glycerin, a proven super-moisturizer and revitalizer to protect against the drying effects of wind, cold, sun and water.
Glycerodermine - long lasting, theraputic skin protection for noticeably soft, smooth, healthy looking skin.
Skin Cream Available in 50ml, 120mL or 240ml.
Made in Canada
Dermatologist recommended.
Ingredients: Aqua, glycerin, propylene glycol, cetearyl alcohol, stearic acid, sorbitol, caprylic triglyceride, sodium cetearyl sulfate, triethanolamine, cera alba, methylparaben, allantoin, BHT, fragrances.
---
More from this collection