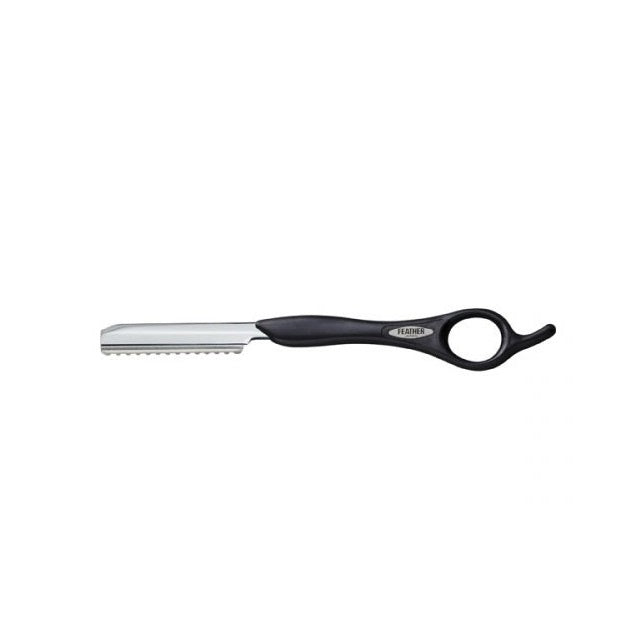 Feather
Feather Styling Razor Black
The FEATHER Black Styling Razor is the world's #1 haircutting razor! Having won Launchpad痴 Readers Choice Award year after year, FEATHER razors have become the razor of choice for over half a million stylists. The Feather Black Styling Razor uses the Feather Standard Blades, Feather R-Type Standard Blades and Feather Texturizing Blades.
The cutting performance of the blades surpass any other competitor blade on the market today as Feather has set the standard in manufacturing the sharpest and safest razor cutting blades in the industry. The cutting edge of the FEATHER blade is designed to give you the cutting control you need to be creative. The blade fits snug into the handle and does not chatter or move when cutting. The blade itself is sharp, but with the patented blade guard, it makes it safe for you and your client...meaning you won't cut yourself with this blade! The design also prevents hair from clogging between the guard and blade. Blades sold separately.
Changing the blade is easy and safe. The Feather Blade Disposal Case (available separately and included in all kits and Bonus Value Pack) allows for easy and safe disposal of used Feather blades. Simply place the razor head inside the slot and pull the razor towards you, releasing the used blade into the case so that you never touch the blade.
---
More from this collection