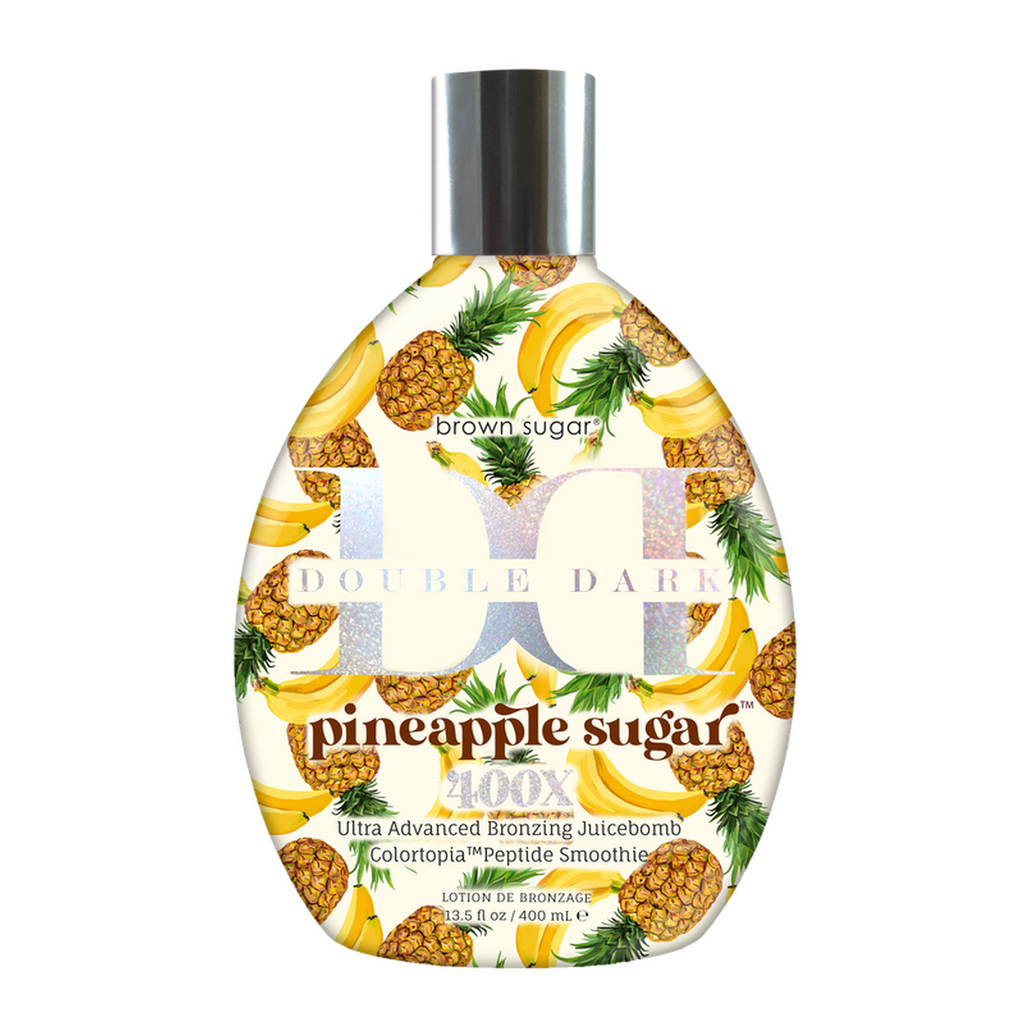 Brown Sugar by Tan Inc.
Double Dark Pineapple Sugar 400X Ultra Enhanced Bronzing Tanning Lotion 13.5 oz
Juicebomb Colortopia Peptide Smoothie 
Blame it on the juice. When you set out to make the juiciest, darkest lotion on Earth good things are bound to happen. Magical amounts of pineapple juice were whipped into this super sweet recipe, resulting in mind-blowingly beautiful color and super soft skin. The sweeter the juice, the better the bronze.
400X Ultra Advanced Bronzers provide darkest color imaginable.
Juicebomb recipe utilizes huge amounts of pineapple and other fruits for optimal conditioning.
It's all about the color- Colortopia Peptide Smoothie takes your color to magical levels.
Fragrance: Tahitian Pineapple Sugar
13.5 oz
---
More from this collection