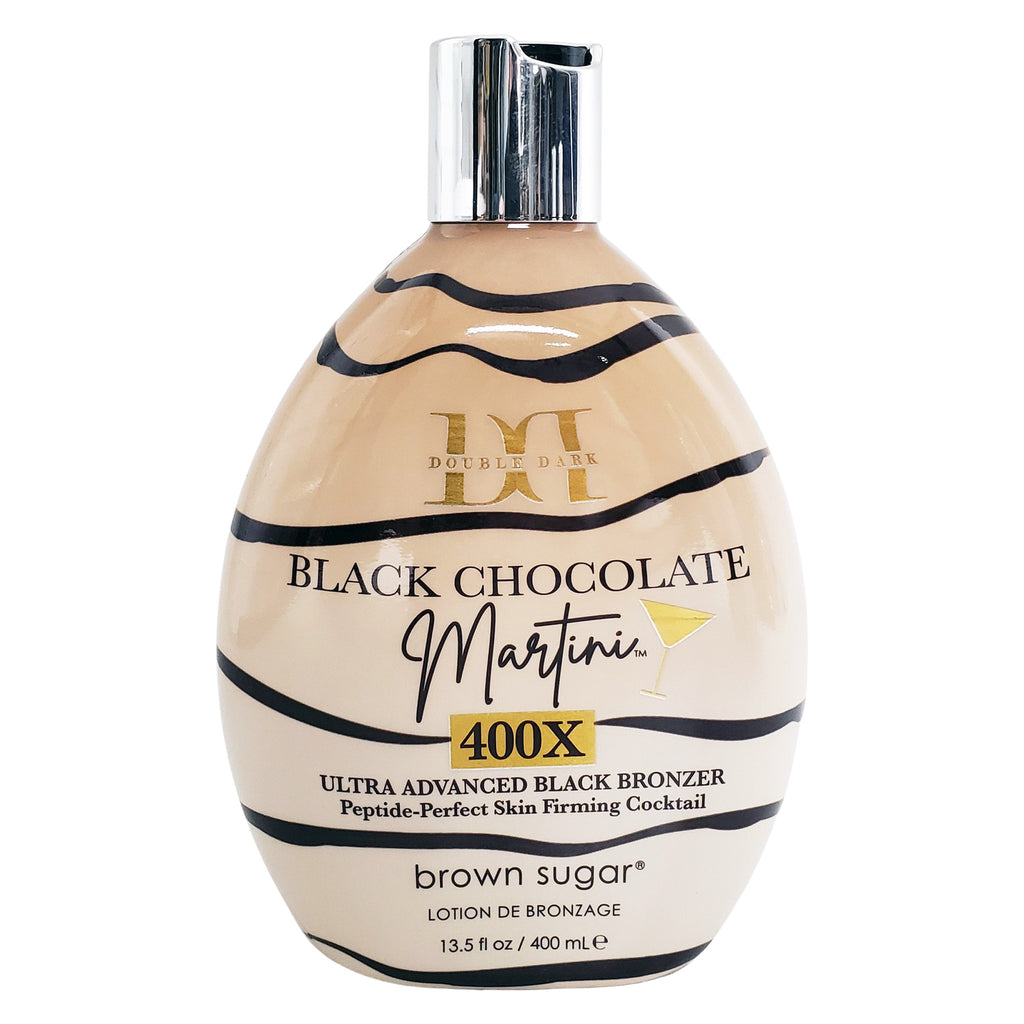 Brown Sugar by Tan Inc.
Double Dark Black Chocolate Martini by Brown Sugar Tanning Lotion 13.5 oz
Sale price
$53.99 CAD
Regular price
$79.95 CAD
Ultra-Advanced Black Bronzer
Peptide-Perfect Skin Firming Cocktail
Straight up or with a twist, emit a radiance and elegance all your own. Lingering gazes of envy are proof that your youthful bronze glow is anything but subtle, and the dark spell this cocktail casts will leave a lasting impression.
Advanced 400X Black Chocolate Bronzers are the darkest tanning has to offer
Peptide Perfect cocktail blends peptides & squalane for breathtaking skin tone
Clean Beauty formula is beautiful color without compromise: no parabens, gluten, sulfates, or animal testing
Advanced 400X Black Chocolate Bronzers are the darkest tanning has to offer
Peptide Perfect cocktail blends peptides, retinol, & collagen for breathtaking skin
Clean Beauty formula is beautiful color without compromise: no parabens, gluten, sulfates, or animal testing
Fragrance: Electric Passion
13.5oz 
---
More from this collection