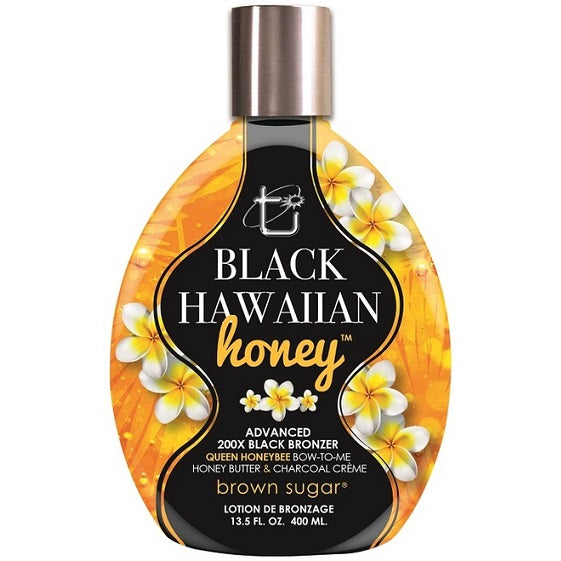 Brown Sugar by Tan Inc.
Black Hawaiian Honey - Advanced 200X Black Bronzer - Tanning Lotion
Sale price
$41.95 CAD
Regular price
$270.99 CAD
You are a Queen worthy of royal results.  Wait no longer as Black Hawaiian Honey bestows a breathtaking honey-bronze that will bring your subjects to their knees in adoration.  No expense was spared as a honey & coconut butter creme whisks you off your feet with complete abandon.  An angelic radiance emits blinding beauty thanks to a charcoal clarifying complex, giving skin elusive perfection.  Elegant, sexy, & rare- assume the tanning throne you were meant to rule.
 • Advanced 200X Black Bronzers elicit an exotic & darkest tan yet.
​• Queen Honeybee Bow-To-Me butters provide lush conditioning
​• Activated Charcoal & Hawaiian Extracts give skin unparalleled radiance 
​Fragrance: Tropical Rainforest
Available in 13.5 fl oz. / 400ml & 64oz
---
More from this collection