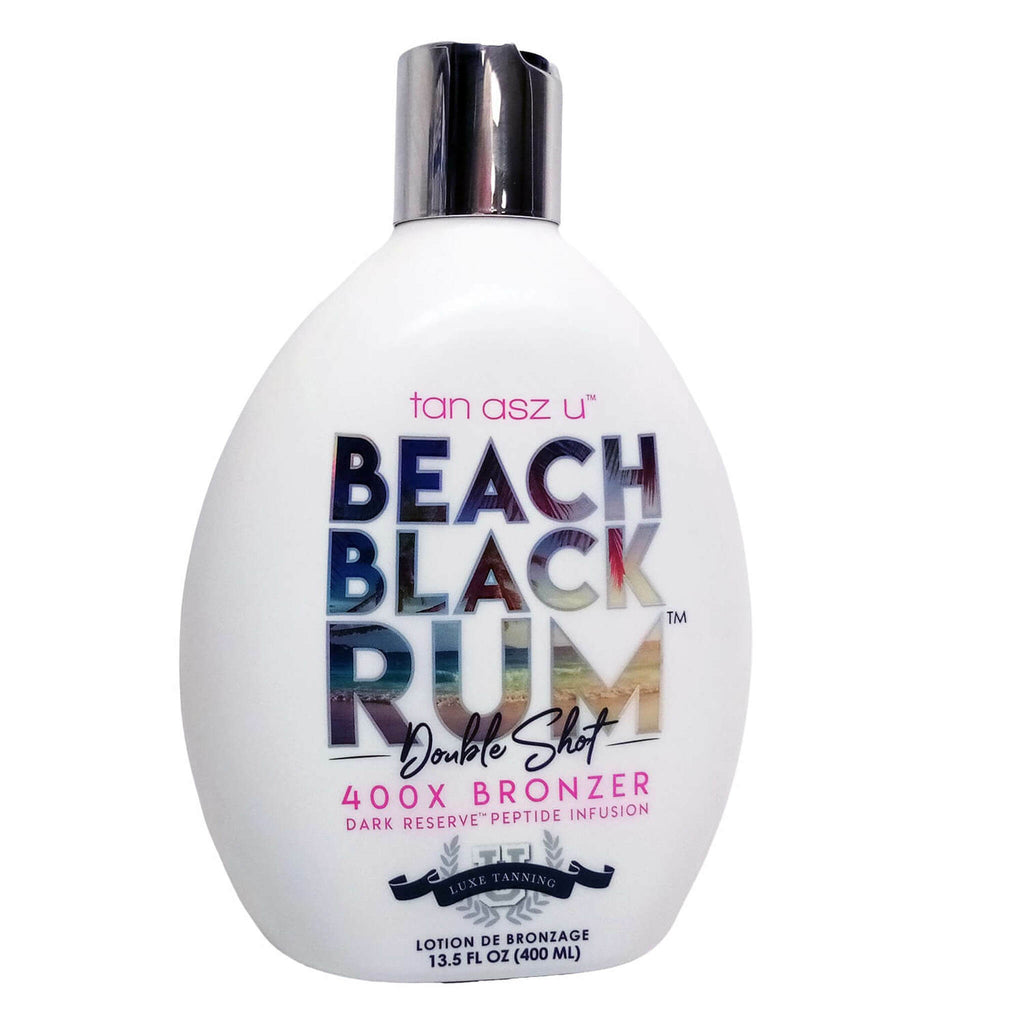 Tan Asz U by Tan Inc.
Beach Black Rum Double Shot 400X Bronzer - Tanning Lotion 13.5 oz
Double Shot 400X Bronzer
Dark Reserve™ Peptide Infusion
Coconut Water Base
Pass the rum! Are you ready to escape to pristine beaches, warm sun, and a jaw-droppingly beautiful tan? Then prepare yourself for pure tanning intoxication with a double-shot of 400X bronzing rum and never-ending waves of deep skin-nourishing bliss. Paradise rarely comes cheaply so we've spared no expense: A coconut water base, potent peptides, and algae extract will ensure this is the best your tan will ever look & feel.
Coconut Water Base conditions your skin for a superb tan
(DHA-free) 400X Bronzing provides your tan with intense yet perfect color
Dark Reserve™ Peptides indulge skin with remarkable depth & radiance
Organic Algae & Black Charcoal nourish and beautify your bronze
 Clean Beauty: Vegan, Gluten-free, Paraben-free, Cruelty-free, Phthalate-free
Fragrance: Bahama Breeze
13.5 oz
---
More from this collection