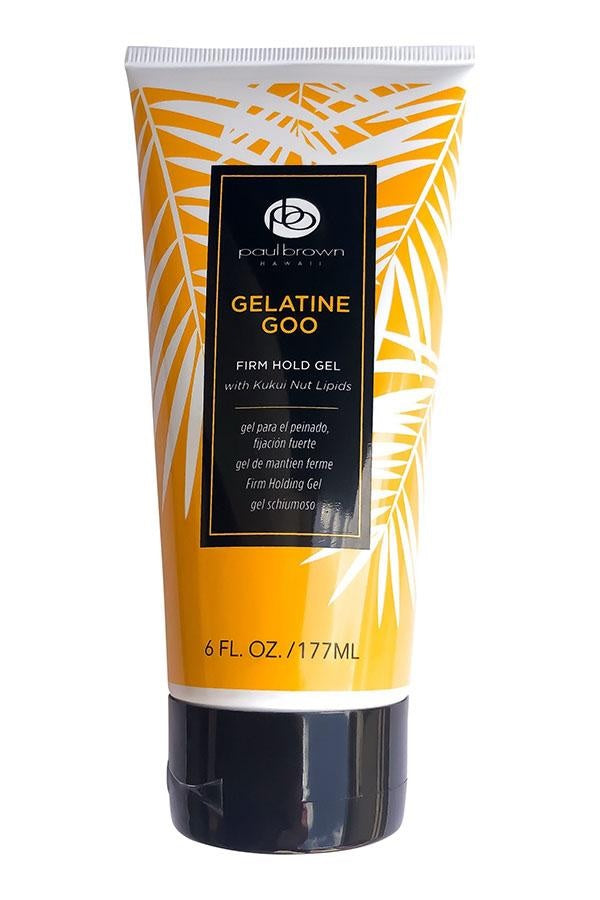 Paul Brown Hawaii
Paul Brown Hawaii Gelatine Goo 6oz / 177ml
Sale price
$14.95 CAD
Regular price
$19.95 CAD
New Packaging - Same Great Formula!
A multi function - heat activated - styling gel. Formualted by Paul Brown in Hawaii, Gelatine Goo was designed to mold, sculpt or wave with varying levels of support while detailing your hair. Ideal for twist and braid styling. You choose with gelatin goo - hold a little of hold a lot. It is versatile enough to be used as a setting gel. Gelatine Goo is made with our unique Hawaiian Protein Flora Complex, which includes Hwaiian Botanicals and Kukui Nut Oil. Kukui Nut Oil promotes gloss and guards against damage. It will not flake or dull the hair when dry. This formula contains a natural nut protein and it will not lift or remove your hair color.
Styling Tips: Add a few drops of Diamond_Heads Cuticle Sealer to Gelatin_Goo, apply to hair in small twists, "piecey fashion" for textured look with a "little wet look" and a lot of shine.
Size: 6 fl oz. / 177ml
---
More from this collection